Introducing the Salem Community Courthouse's first Battle of the Bands Competition. The fundraiser will be held at RS Taylor Sons and Brewery in Hebron, NY on June 22nd.
The Salem Courthouse was built in 1869, so this year we are celebrating its 150th year of existence. The Salem Courthouse Community Center is dedicated to providing a venue for artistic endeavors, for craft making, and for unique educational experiences that help our young people to meet their full potential. We look at the present as a steppingstone to the future and give individuals a chance to enjoy and to serve the community. We celebrate our past by restoring our historic building. We have plans in the works for several restoration projects that will add to the list of projects completed in the past sixteen years. Fundraisers such as these keep this wonderful community center open!
This fundraiser will be an all day event with food, beer, and great music. We are aiming to have about 12 bands perform, and go through three rounds, with a panel of judges deciding who the $1,000 prize should be awarded to. We hope that you will consider buying a ticket, or registering your band for what we hope to become a must-see, annual event.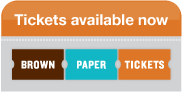 We are now accepting applications for bands to perform. To download the band registration form and further instructions regarding the event, click the link below.
Submit completed registration form and $25 in person or by mail to HSPCA, PO Box 140 Salem, NY 12865, no later than June 8th, 2019.
REGISTRATION INFORMATION
Bands must have 3-8 members in order to compete
Absolutely NO lip-syncing or tracking vocals.
Bands must complete a registration form and pay $25 non-refundable entry fee.
Once approved, the entry fee is non-refundable under all circumstances, including withdrawal from the competition
You will be notified if your band meets specified criteria for the Battle of the Bands competition once the form and registration fee is received, and the email confirmation is sent.
COMPETITION INFORMATION
Band members must be at least 16 years old to compete. Underage drinking will not be tolerated. Any applicants under 21 found drinking will immediately be disqualified and parental guardians will be notified.
Band may perform up to 2 songs
All Bands must bring their own instruments.
2 microphones with speakers and drum set will be provided
Band must be able to set up in 10 minutes
Band must be able to tear down in 10 minutes upon completion of the set
Management and/or judges have the right to disqualify a band at discretion due to misconduct. Foul language, inappropriate or controversial topics, and/or distasteful behavior will result in immediate disqualification from the competition. All songs must be appropriate for a family oriented environment.
Alcohol is prohibited on stage while performing.
RS Taylor & Sons and the Historic Salem Courthouse Community Center are not liable for accidents, injuries, liability or equipment disappearance or damage.
JUDGING
Music (Clarity, Lyrical Content and Overall Musical Performance) 1-10 pts
Stage Presence and Crowd Interaction (How does the band connect with the crowd?) 1-10 pts
Appearance and Personality (Overall Look and Personality) 1-5 pts
Crowd Applause (Fan Support) 1-20 pts
Total points = 45
Judges include Zakk Eastman, Bob Warren, and Lou Della Valle
AWARD INFORMATION
1st prize is $1000
People's choice award (to be determined)